Our practice is registered with ixorg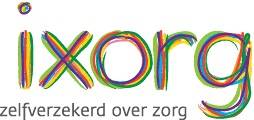 ixorg is the new alternative to the costs of oral care. You put money aside every month for the costs of the dentist, dental hygienist or orthodontist. And you also have the certainty of a 100% reimbursement of up to 10,000 euros in the event of an accident with dental damage worldwide. Are you a customer of ixorg? Then you can contact our practice.
An excellent alternative to additional dental insurance
In our practice we see more and more patients who are not insured or who are considering canceling their additional dental insurance. The frequently heard complaint is that too much premium is paid in relation to the care received. The additional dental insurance generally reimburses a low amount and not all treatments are eligible for reimbursement.
Recently, with ixorg, you have an alternative choice: a personal jar for dental care costs with the certainty of reimbursement of up to 10,000 euros in the event of dental damage caused by accidents. You set aside an amount each month, depending on the expected costs, and you only pay for the costs actually incurred. And if you have any money left over at the end of the year, it will remain yours. You can use this money to pay for future dental care costs or you can exchange it with another family member.
Features of ixorg
You only pay for the actual dental care costs incurred.

You pay the dental care costs in installments.

You can exchange the accumulated potty within your family.

You are covered up to a maximum of 10,000 euros for dental damage caused by accidents.

You can start with ixorg at any time; you don't have to wait until January 1st.

ixorg will advance a maximum of 240 euros if you do not have enough in your jar to pay the bill.
Is ixorg for you? Ask about it in our practice or visit www.ixorg.nl for more information